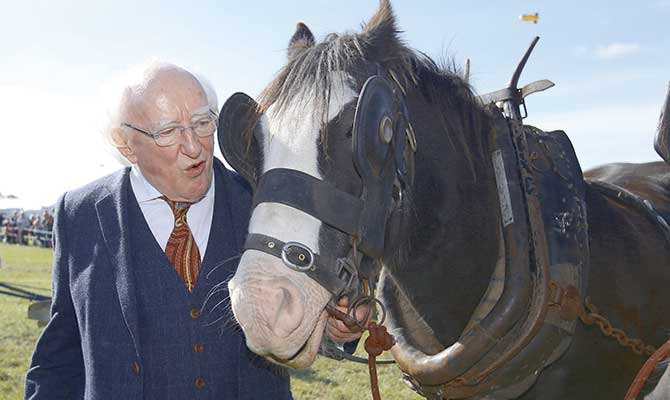 President Michael D has announced he will be making a surprise appearance on Dragons' Den during the presidential election campaign.
The president is rumoured to have a sure-fire, seven-year business idea to put to dragons Gavin Pompuss and Peter Who-he.
He will say he has already trademarked the brand name Twee and has arranged temporary premises in the Phoenix Park Business Estate at Áras House. He estimates that brand Twee will generate an income of €1.75m over the seven years of his business plan.
He says he plans to retire after the seven-year stint, but the judges are unlikely to be convinced about this. However, all three judges have intimated that that they will compete with one another for a slice of the action.
Meanwhile, presidential hopeful (surely "hopeless"– Ed) Seán Gallagher is promising to provide everyone in the country with the opportunity to have their photo taken with him if he is elected president. A professional photographer will take the pics, so it will be a "Seánie" rather than a "selfie" he joked.
Gallagher has promised to deliver the photograph personally to every household.
"The specially framed photograph will be cherished forever by its owner, their partner of either sex, their extended families and their friends – including those who self-identify as LGBT, OAP or FF," he promised.