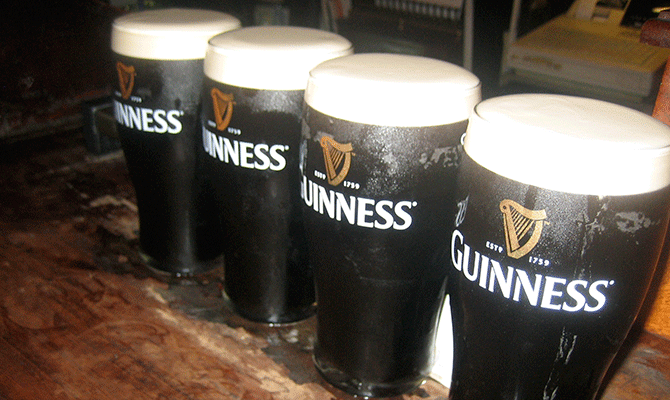 One in three Irish drinkers has binged on alcohol in the past year, says a new Healthy Ireland survey. Binge drinking is defined as having six or more standard drinks in a single session – the equivalent of three pints of beer.
But the really shocking news ish that thish figure could be, hic, shet to double next year. Why? Becaush the definition of binge drinking will probably change to two standard drinks per session! Yesh. One single pint!
Bartenders say they expect that, in future, when one of their regulars is ordering a pint for himself and a couple of his mates, he is likely to ask for "three binges of Guinness".