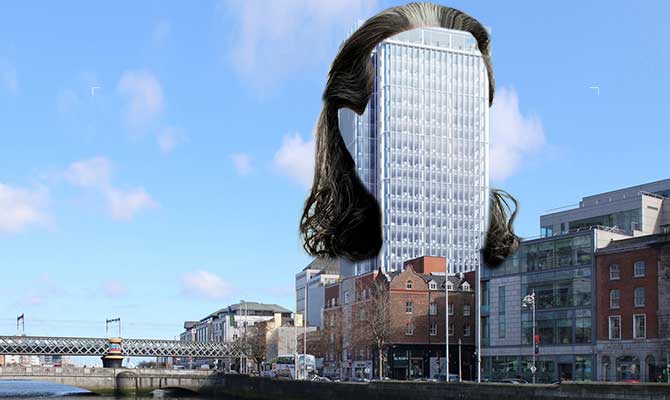 Fresh from concluding a mega-bucks deal with Face-off, businessman Johnny Ronan (who is planning to build the biggest ego in Ireland) has vehemently denied that it is a "vanity project".
"The erection, in the Phallusian style, will be the largest in Dublin," he pantingly explained.
Already dubbed The Johnny by an anonymous Dublin wag, the exterior will be clad in bright pink tiles and the building will thrust high into Dublin's skyline.
"With a massive fountain on its tip, the head of the building will contain destination brand names such as the Pirate Den rum-tasting bar, Rosanna's Nutrition and JR's of Marrakesh,"
according to the bearded one.
---