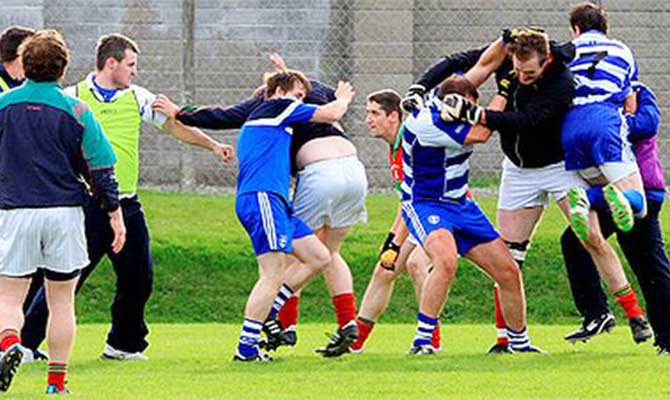 The Handout
The organisation can receive an unlimited number.
The Since Binned Anyone player lashing out at the GAA or marking someone's card by blackening its name will be required to bin such insinuations.
The Sideline Kick
Players going forward to the media about fixture congestion, Dub
dominance, travel expenses, injury compensation, no toilet on the bus etc may find themselves sidelined by the top brass when the payback kicks in.
The Mark Up
What's with all the questions, boss?! If this one is about the price hike, what exactly is your problem?! We provide… (That's enough changing the rules for now – Ed.)
---