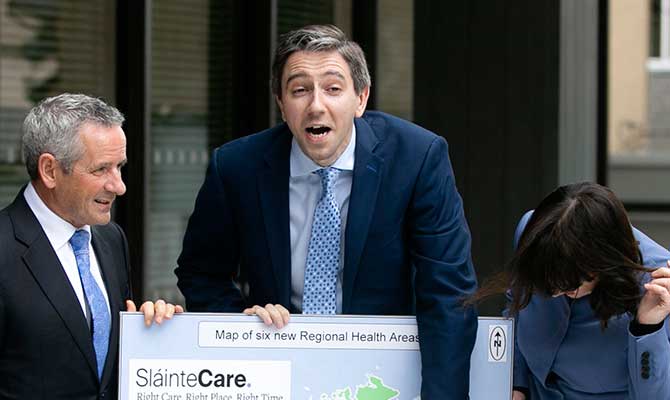 Health minister Simon Harris moved to reassure the public last night that a reconstructed HSE "will easily cope" with half a dozen simultaneous debacles if the current structure is broken into regional jurisdictions.
"Rest assured that every regional head will have had vast experience in dealing with every conceivable scandal and disgraceful episode imaginable," said a confident minister yesterday. "In fact, it should be even easier to defer panic by pretending nothing is wrong when it affects a far smaller number of locals, instead of citizens all over the country, as has been the case in recent decades.
The Minister for Health and Excuses added that, in the case of another cervical smear test type scandal, for example, the numbers affected by the mishandling of almost everything to do with the issue could be pretty miniscule under the new proposed regime.
"It might not even attract the attention of the gutter media and so it would be business as usual, which is what we all want at the end of the day, don't we?"