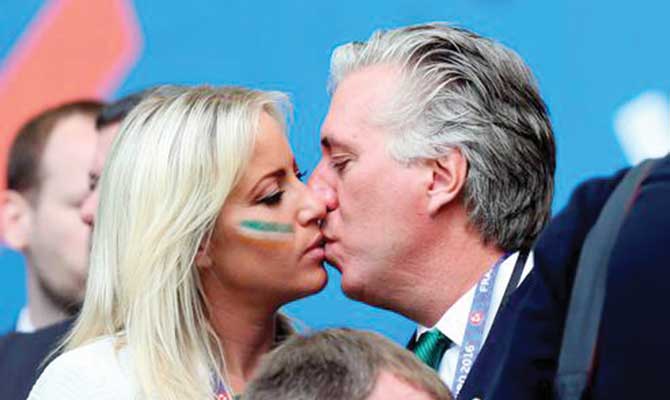 by Our Sports Staff Phil Corporate-Box
In a sensational development, the FAI announced John Delaney's resignation from his long-time position within the association. A brief statement confirmed that Delaney will take up a new post as IRFU executive vice-president (Bridging Loans Division) with immediate effect.
Rugby supporters are coming to terms with the news, which sent shockwaves throughout Irish sport. "After recent humiliating defeats," said one hopeful fan, "I think it's time to let Delaney use his financial expertise to transform our fortunes – just as he has done for himself."
A spokesman for Delaney has said that he is looking forward to his new job. "John's record speaks for itself. It takes an exceptional CEO to create an organisation such as the current League of Ireland, not to mention the Aviva Stadium debt and repeated World Cup qualification failures. We need that kind of radical approach in the IRFU – especially after last weekend's disastrous result in Japan. John's experience in Saipan in 2002 will prove invaluable – particularly to himself," the spokesman said.
The FAI is planning a series of testimonial matches to raise much-needed funds for Delaney in a bid to ease the transition into his new role and pay essential legal costs and basic rental accommodation (€3,000 per month).