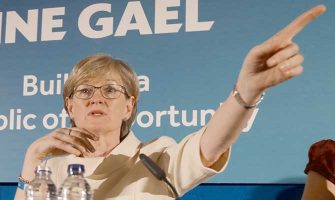 FINE GAEL MEP Mairead McGuiness has been forced to deny reports that she has plans for greater influence of the religious right in EU decision making.
Documents leaked to the website openDemocracy last week reveal that the MEP authored a report on Article 17 of the Lisbon treaty which allows for "open, transparent and regular dialogue between the EU institutions and churches, religious associations, and philosophical and non-confessional organisations".
While this appears harmless at first glance, critics and MEPs have raised concern that the measures proposed my McGuinness specifically reflect those desired by powerful Catholic lobbyists in Brussels.