Caution urged over female Viagra stories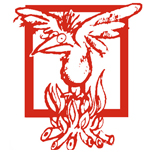 Medical authorities last night cautioned that female Viagra stories may lead to exhaustion amongst males who struggle to keep pace with the exciting development. The warnings come as three hacks were found collapsed over their desks in the early hours of the morning as they tried to meet the paper's demand on their prowess.
"The poor inept sods were up all night and couldn't go the pace," said one newsroom staff member. The incident follows a recent study that found stories of female Viagra can stimulate entire newsrooms and arouse extreme levels of interest in editors.
"I've never felt like wanting more and more as much as I do now," gushed one middleaged media proprietor yesterday. "Do you think the cute new intern would join me for a bit of proofreading?"