FARAGE POUR HOMMES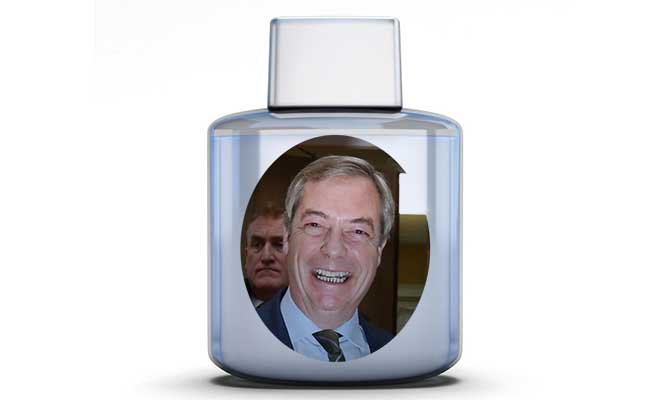 Advertisement
From the makers of Paco Des Menaces, Farrago de Tales and Eau Non C'est Boris! comes an exhilarating new fragrance that will simply overpower you.
A unique masculine fragrance that lets you project that traditionally British gentleman style. Guaranteed to get you ranting about Meghan Markle and other pushy immigrants destroying the UK.
A truly toxic blend of xenophobia, swivel-eyed racism and just a hint of milkshake will make you irresistible to right-thinking people like yourself.
"Gosh! One dab of Farage and the tabloids are all over you!" – B. J. (London)
---