IRELAND:AM ELECTIONS COVERAGE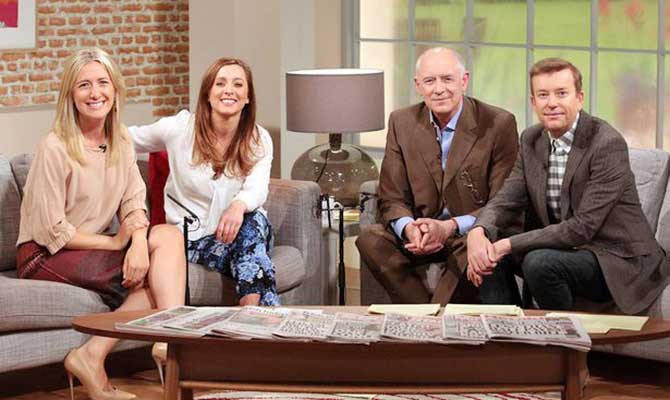 7am: Can the dead return to haunt us?: The baldy lad interviews a rogue psychic who predicts the Labour Party will win seats in the upcoming elections.
7.45am: How to avoid self-esteem meltdown at election time: The blonde girl chats to guests who have met Peter Casey but went on to live normal lives.
8.40am: Health matters: The other one discusses blood pressure control with rural voters who have been canvassed by Fine Gael candidates.
9.15am: In the kitchen: The lad with the beard who used to be on RTÉ is joined by Micheál Martin to prepare some damp squid on toast.