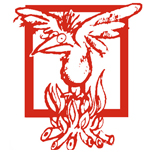 TRINITY Hipster Studies Theory and Practice of Hipsterism (formerly Takeaway Psychology). Introduction to socio-political relevance of big beards, vintage and thrift shop clothes, shiny brown shoes, braces, tattoos, alternative music and pretentious views about organic food.
UCD Sleep Management Open-ended distant learning analysis (replacing Shopping Centre Studies) comprising cultural impact of sleep, duvet dependency, use of alcohol in bed, snoring-related catnap enlightenment, maintaining remote control reliance while asleep, and staying awake after sex.
MAYNOOTH Integrated Social Media Post-Facebook communication course (formerly Virtual Studies) combining one-to-one intrapersonal research (formerly Talking to Complete Strangers), posting pictures of self at Electric Picnic, and exchanging lists of the most shaggable people on the course.
UCG Advanced Football Appreciation 45-year full-time practical modular progamme. Field Studies include inter-disciplinary pub-centred warm-up tutorials, abusive group chanting seminars and in-depth post-game analysis. Course may be curtailed depending on week-by-week results.
(That's enough courses – Ed.)