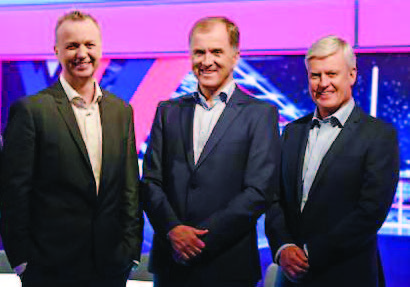 Odd 1 Out – One of these guys has absolutely no ball handling experience whatsoever. Can you guess which one?
Here's a clue: He doesn't play for Goldman Sachs 3rds or speak like an Australian
with his head stuck in a lavatory. He knows about as much about rugby as Paul
O'Connell knows about men's synchronised swimming. And he certainly sounds like he has no ball-handling experience!
The winner will receive a boxset of all 55 billion hours of advertising played on TV3 during the Rugby World Cup.