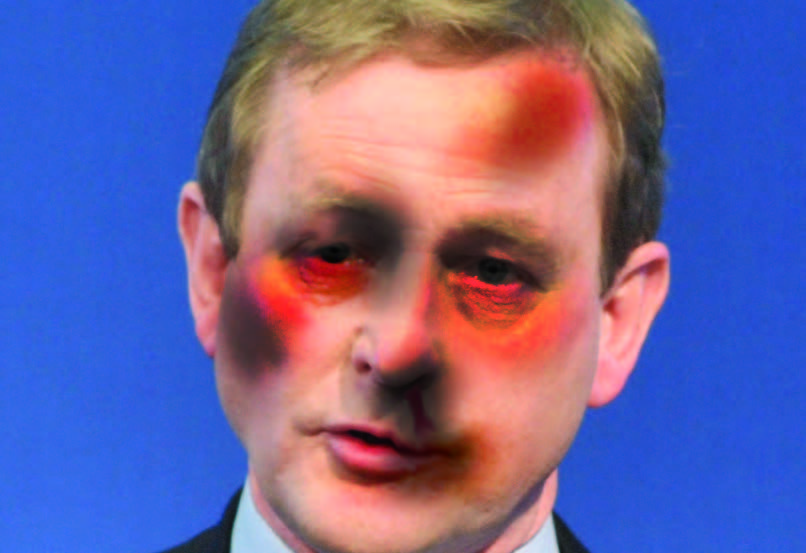 Conor McGregor is celebrating his latest triumph after knocking out lightweight opponent Enda Kenny in just 13 seconds. In front of a packed house in Las Vegas, McGregor saw off the Mayo man in record time, leaving Kenny's entourage – headed by Michael Noonan and Angela Merkel – to attempt to console the humiliated fighter.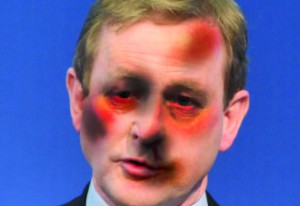 The mismatch commenced with Kenny hesitantly advancing from his corner, indecisively dancing around the election date. This was met with a devastating upper cut from McGregor, which left Kenny dazed and mumbling nonsensically about economic recovery. With Kenny clearly incoherent – even making a comment about the banking inquiry report being completed on time – McGregor delivered the knock-out blow.
Afterwards, an emotional Kenny called for a rematch. "I deserve another shot," he declared as boos rang out around the arena. He is unlikely to get his wish however, with the field of Irish political lightweights growing ever more crowded.
---
Kenny Reveals New Look For Election Campaign