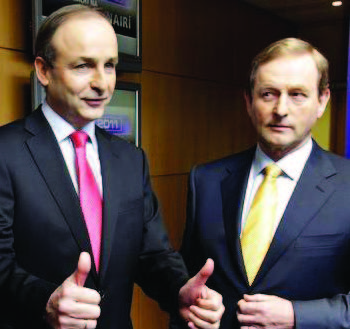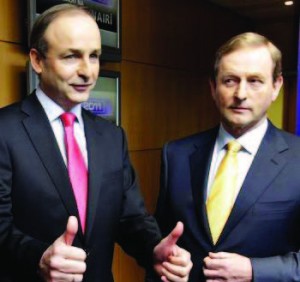 by Our Political Staff – Phil Page
NOW THAT the long wait is over and the new Fine Gael minority government is finally up and running, there is only one crucial question on every political correspondent's lips. Just how long will today's piece on the 32nd Dáil manage to last?
While there is always a chance that it might be over very much sooner than expected, it's also possible that it could continue indefinitely. Early indications suggest that both the words and paragraphs are unlikely to give up their positions, unless the piece itself suddenly begins to run out of steam.
But it is impossible to know for sure whether or not this latest long-winded filler can be stretched out for another 500 words. Over recent months, our front pages have been successfully filled with countless all-purpose articles speculating about the possible make-up of the new government.
Consequently, there is no good reason why this piece cannot carry on forever – unless, of course, readers become so bored… They then begin to feel extremely drowsy, so their eyelids start closing and…
---