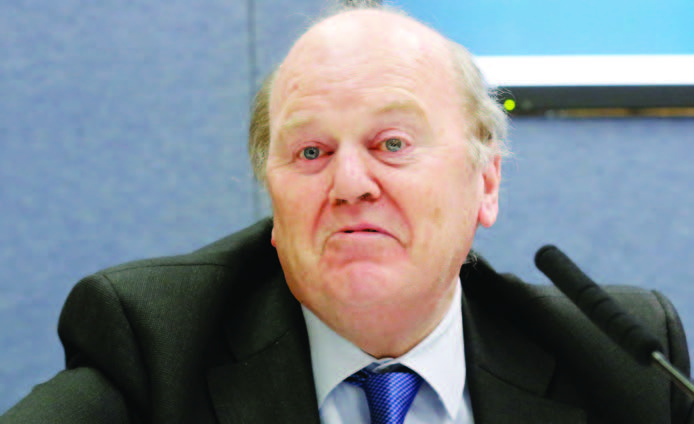 ROTTEN TO THE CORP: Finance minister Baldy Noonan pictured here doing his impression of Thing from the Fantastic Four
MICK Noonan of the "Govt of Ireland" syndicate – which won 13 billion euros in the Apple "Orchard Thieves" competition – has decided to refuse the prize.
Entrants were asked to answer just one question – what rate of tax should Apple pay?
However a dispute arose over whether the prize should be shared with another syndicate or awarded at all, due to question marks being raised as to how the winning entry form was completed.
Mr Noonan believed that the integrity of the syndicate was being questioned and so he refused to accept the prize, which was to have been presented to him by CEO Tim "Cooking" Apple.
As a compromise, this juicy prize is being paid in seed potatoes, which will be placed in an escrow barn for safe keeping, until they rot.
But Noonan, whose colleagues in the consortium all currently work in shoring up Leinster House, says he's confident he will be vindicated in the long run. "The core issue is that the show's not over 'til the Pink Lady sings," he laughed.