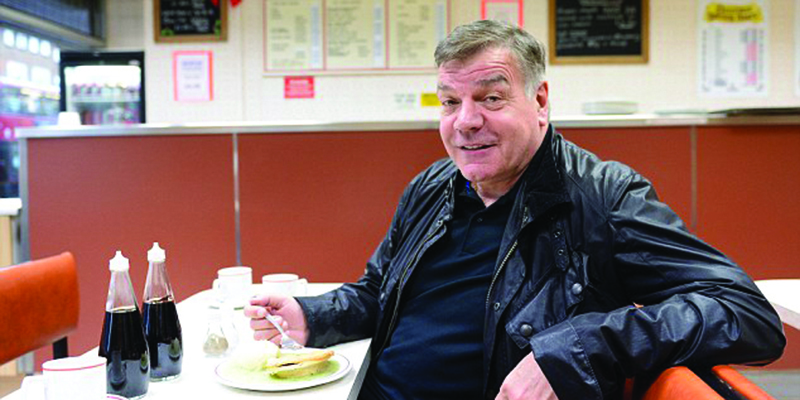 PALACE INTRIGUE: Over the years, Big Sam has developed a reputation as a stickler for nutrition and conditioning
DISGRACED former Limerick FC manager Sam Allardyce has t faken up a new role as manager at Buckingham Palace! (Surely Crystal Palace? – Ed)
Allardyce will be responsible for ensuring that the popularity of the Palace – which has been on the wane since the departure of "the people's striker" Di Anna – does not end in relegation to an even lower division of popularity.
Big Sam firmly believes he is the man for the job. "I once managed Limerick. Now those were family feuds!"
Big Sam is reported to have already ear-marked under-performing royals for a clear-out. Out-of-form midfielder Charlie Windsor is rumoured to be on his way to Duchy Utd; Randiandi and Fergiana are on the transfer list. Meanwhile, misfiring striker Harry Windsor is rumoured to have already lined up a move to Borussia Heilhitler in the German Bundesliga.