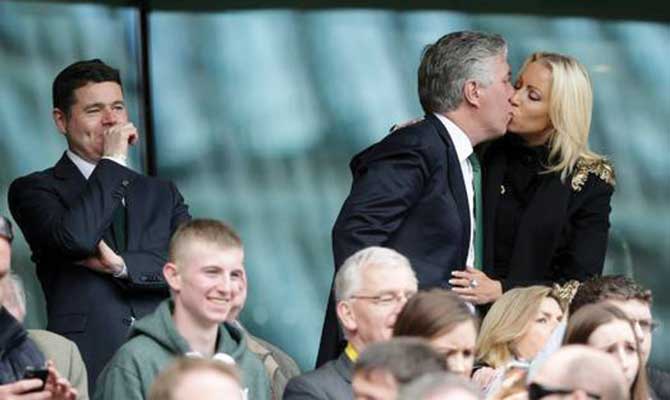 GREAT SCORE: Delaney and English are known for their reserved and graceful behaviour when out in public
THERE were wild celebrations across Europe last night as news broke that UEFA was joining John Delaney.
The football organisation was accepted into the FAI chief's world where it will take up a new position alongside his girlfriend, Emma – but only if it promises not to stare when they wear the faces off each other before the national anthem and just after it.
The move is seen as a major boost for football in Europe, raising the possibility that a European side unfairly knocked out of an international competition may get up to €5m secret compensation.
Said one overjoyed Juventus fan in a fountain in Turin: "I'm over the moon! It's not quite Pat Hickey standard, but it's still a great opportunity for European football. This brings Europe a whole new era of opening ceremonies, top class dinners and a great salary. We're gonna win the cup for John to fill it and pass it around."
---