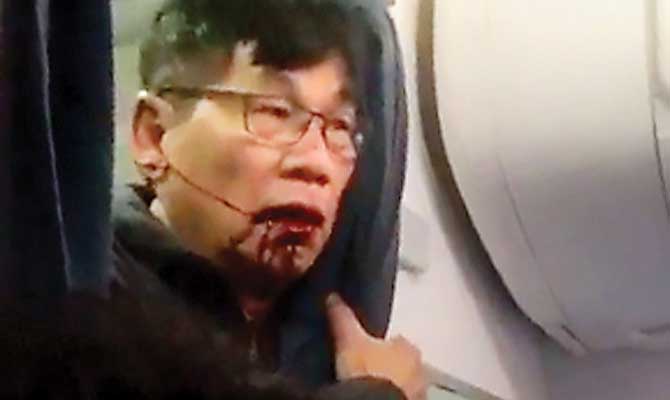 BUST UP: O'Sullivan said she identified with the bloodied passenger who was removed from his position kicking and screaming
GARDA COMMISSIONER Nóirín O'Sullivan has condemned the decision of United Airlines staff to forcibly remove a high flyer from his position.
Dr David Dao was dragged kicking and screaming from the plane he was on when his flight was overbooked.
Despite Dao's valiant attempts to sidestep the authorities and remain in situ he was eventually forced to relinquish his spot.
Commissioner O'Sullivan believes the airline behaved in a heavy-handed manner and the passenger was not to blame for the controversy he found himself in.
"Dr Dao is clearly the victim of a systems failure. There is no doubt had he been given more time to address the issues, he would have resolved most if not all of the problems that he was confronted with. I sincerely hope this type of witch-hunt doesn't spread to this side of the Atlantic," she said.