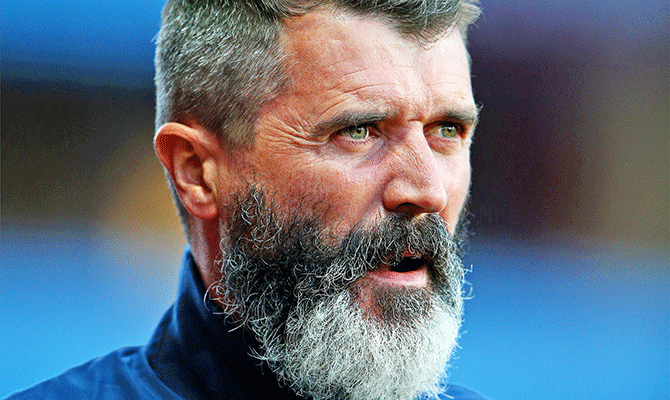 ROY KEANE has lashed out at the Republic of Ireland team after no one died for the Republic of Ireland during their 1-1 draw with Austria. The assistant manager had issued a rallying call for the team to follow in injured captain's Seamus Coleman's footsteps and put "their bodies on the line".
"Sure we got the win / draw," said Keane, "but no one died for their country out, which is a disappointing.
"Yeah, you could say Glenn Whelan looked dead on his feet. I'll take the argument that James McClean is brain-dead. Some might say there's no life left in John O'Shea's legs, but I wanted lads coming off the field on a stretcher. I could have killed a few of them in the dressing room if Martin wasn't holding me back.
"It's not good enough, to be honest. Where's the commitment?"