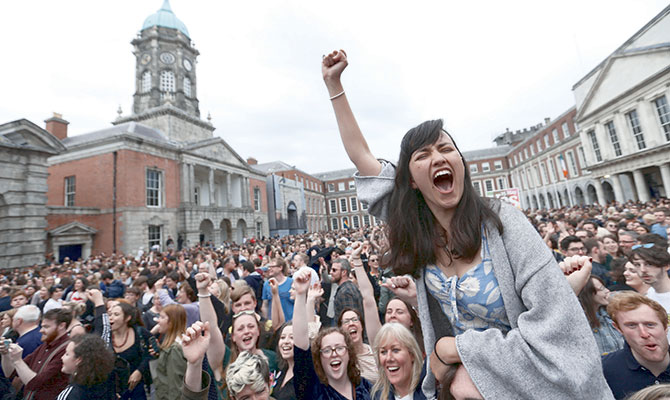 JUBILATION: Scenes of unalloyed joy in Dublin last weekend as the General Data Protection Rules were implemented
By Fintan Tool
AS THE fallout continues from last week's historic events campaigners from both sides of the debate have urged the public to remain calm.
On Saturday May 26, people awoke to find themselves in a land where life as they knew it had changed irrevocably.
Many expressed anger, joy, hurt and relief in equal measure.
The campaign was dominated by allegations of outside interference and blatant scaremongering by activists on either side of the issue.
The topic bitterly divided families, friends, neighbours and colleagues but despite the decisive outcome many citizens still don't know what is going to happen in the immediate future.
As one Longford accountant told this reporter: "The politicians keep saying they are simply following the will of the people.
"To be honest, though, I just haven't a bloody clue what this GDPR thing is all about," he said.
---
SF leaders stun the crowd