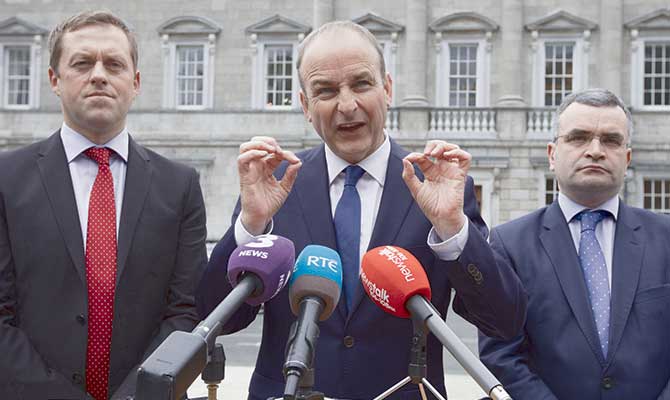 By Pól Corr
SINN FÉIN has called on Micheál Martin to drop his controversial policy of abstentionism.
The Cork South-Central TD has come in for considerable criticism following his decision to abstain from this year's presidential election.
This follows on from Fianna Fáil's continued boycott of the European Parliament, failure to contest elections north of the border despite repeatedly saying they would do so and abstaining from numerous Fine Gael votes.
Sinn Féin president Mary Lou McDonald claimed it was time for Martin to put party politics aside and pull on the green jersey.
"It's becoming increasingly clear that Fianna Fáil's reckless and indulgent behaviour is damaging confidence in politics.Just yesterday I heard Stephen Donnelly talking about rejoining the Social Democrats. It's gone way beyond a joke," she said.
---
PAISLEY GLOBETROTTER