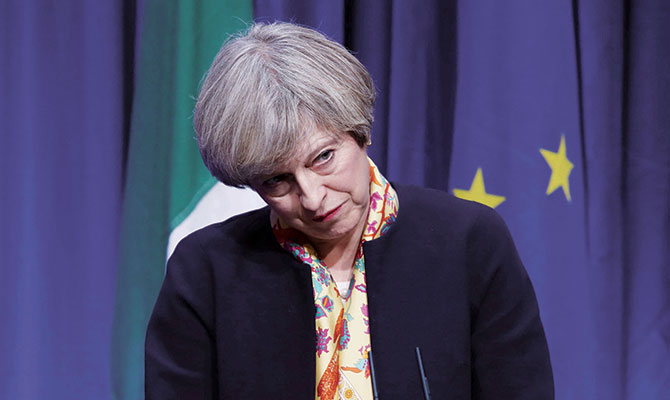 SEARCH TEAMS say it could be years before they are able to rescue Theresa May and her cabinet from the massive pothole they are trapped in.
The British Prime Minister and her colleagues marched straight into a maze of confusion following their decision to get out of Europe and all attempts to coax them back to safety have ended in failure, with bad news continuing to flood in.
Internal squabbling and pathetic grandstanding by the marooned Tories have hampered rescue attempts and it's expected they will struggle to emerge from their predicament damage free.
Irish Minister for Foreign Affairs Simon Coveney said he was monitoring the situation carefully and that he hoped for a positive resolution. "I know better than anyone about caving in difficult circumstances, and our thoughts and prayers are with Theresa at this difficult time," he said.
---