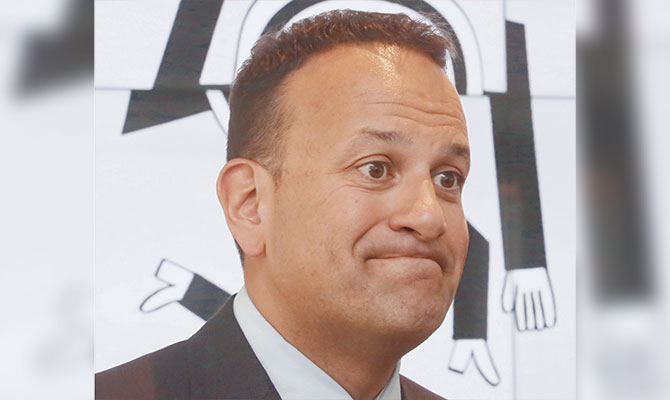 TAOISEACH Leo Varadkar has defended the government's modus operandi as it continues to seek support for an Irish seat at the UN Security Council.
The campaign began with invitations issued to every ambassador in the world to attend a U2 concert in New York amid reports that further face-to-face meetings with Bono were already being organised for UN officials and diplomats everywhere.
"So what if we opt to target the diplomatic sector with extreme prejudice for two years," explained an unrepentant Mr Varadkar last night. "It's a legitimate tactic in all campaigns. The use of carpet-concerting is accepted in theatres of political war and we have thus far held off from using our diplomats to blast U2 music 24 hours a day outside foreign embassies around the world – a tactic that proved successful in the past when adopted by the US government in Operation Noriega."
The Taoiseach expanded on his tactics (part of the Global Goosestep policy for doubling the amount of people annoyed with Ireland by 2040), noting that UN diplomats need merely to "commit their votes to us and we'll call off Bono".
Ominously, Mr Varadkar added that he was prepared to "go nuclear" by re-commissioning the intercontinental Mary Robinson, claiming nowhere was safe as she has a range of "far far too long". He did, however, say that bad chemistry attacks were not on his wish list and that the Matt Cooper/Ivan Yates combination would remain sealed in a secluded industrial unit in Dublin 24.
But when pushed by anxious journalists, Mr Varadkar refused to rule out the future introduction of Dermot Bannon if progress was not evident: "There is no room for compassion in this one."
---