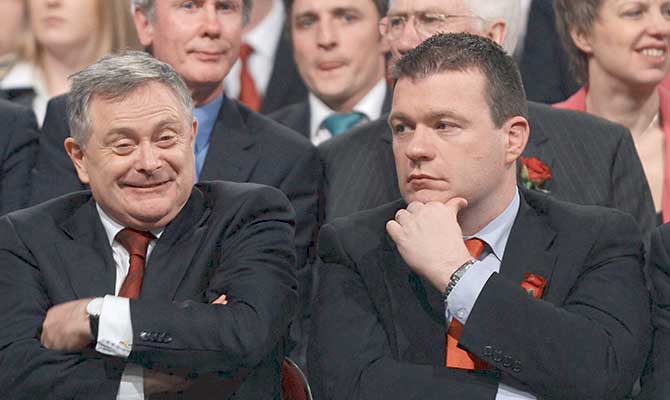 by Paul Corr
THE Labour Party descended even further into turmoil yesterday when Tipperary TD Alan Kelly lunched his weekly leadership challenge.
Speaking on his local radio station Tipp FM, Mr Kelly denounced Brendan Howlin as "the worst political leader this country has ever seen".
He continued, "Brendan has served Labour selflessly for many years, expecting nothing in return apart from all the media attention that party leadership brings. Unfortunately, he has failed to turn the ship around and is completely useless, so the time has now come for him to step aside and make way to allow a younger person, namely myself, to take his place and preside over the meteoric demise of this once great movement.
"How anyone could ever have remained in Labour and accepted Howlin as its leader for so long is beyond comprehension. It's now crystal clear that I am an absolute disgrace."
---