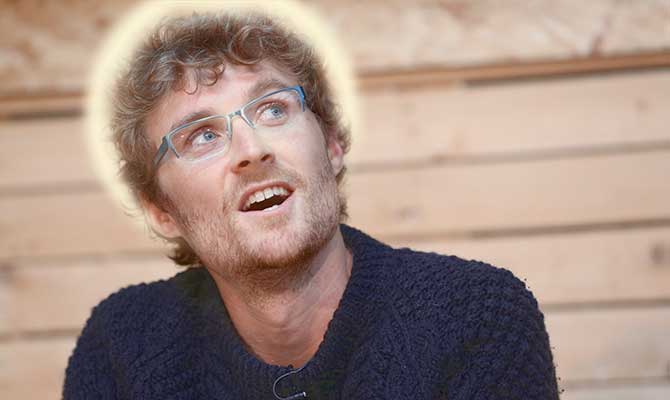 And lo at that time there came amongst the people a bestubbled man known as Blessed Paddy of Cosgrave who didth vow to save their streets and put roofs over their heads. And there was great joy and much dancing and clapping of hands amongst the poor and the homeless for all knew he promised great happiness in all his doings.
And the people followed him on foot and on Twittereth and even by Instagrammon, and great hope filled their hearts – especially when Paddy preached "woe to the Kingdom of Montrose who spreadeth fake news that these wretched people are thieves and robbers or something like that anyway."
But soon a voice revealed that Paddy didth not scorn King Leo for his treachery when he didth speak to him on Mount MoneyConf. And the people saw Paddy was not a lion but a kitten. And with much gnashing of teeth and wringing of hands they returned to their rooms at the inn and their doorways and a great weeping was heard throughout the land. And all said never would they bow to Paddy of Cosgrave again. Ever.
---