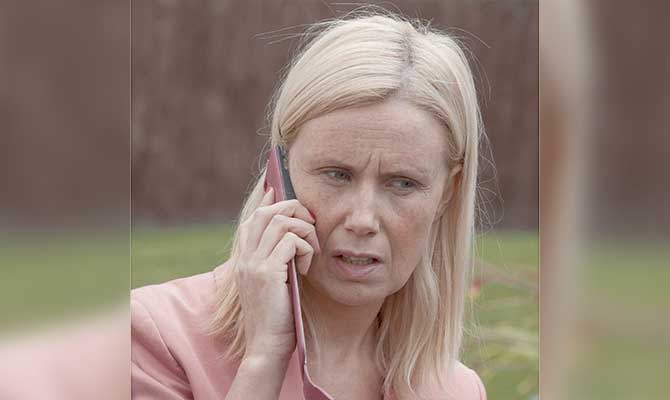 Martina Fitzgerald "PAUL WHO?"
FOLLOWING THE surprise replacement (surely 'shafting' – Ed) of Martina Fitzgerald as political correspondent at Montrose last week, there has been uproar both inside and outside RTÉ. The appointment of the clearly male Paul Cunningham to the position has raised the spectre of sexism at the state broadcaster, given that it turns out Ms Fitzgerald is apparently the best journalist in the world.
Criticism of the move has come from the highest levels within RTÉ, with female chair Moya Doherty immediately contacting female director general Dee Forbes to enquire about the treatment of a high-profile woman at the station. According to sources close to the situation, Ms Forbes let Ms Doherty know that she would make sure the male bastion that is Montrose would be the subject of a root-and-branch review.
Highlighting the lack of women on RTÉ news programmes, Ms Forbes issued a statement to the station's flagship news programme, RTÉ Six One, which was duly read out in harmony by the two anchors, Caitríona Perry and Keelin Shanley, who both wore the red and white garb familiar to viewers of The Handmaid's Tale.
Joining the criticism about the absence of high-profile women in RTÉ, Miriam O'Callaghan noted, when fronting RTÉ's flagship politics and current affairs TV programme, Prime Time, that she was disappointed at the "invisibility" of women at RTÉ.
And the tsunami of criticism did not stop there. On RTÉ's flagship politics and current affairs radio programme, Morning Ireland, the show's host, Rachel English, said she was dumbstruck by what had happened to Ms Fitzgerald, wondering "if any woman will ever get a chance to make a name for herself at RTÉ". This comment was later reported on RTÉ's flagship evening TV programme, the Nine O'Clock News, by the clearly shaken anchor, Sharon Ní Bheoláin.
When asked if RTÉ would continue to indulge in 'open competitions' in which a woman could lose out, a spokeswoman for the station said it was "too early to say exactly how this awful mess will be fixed".
---