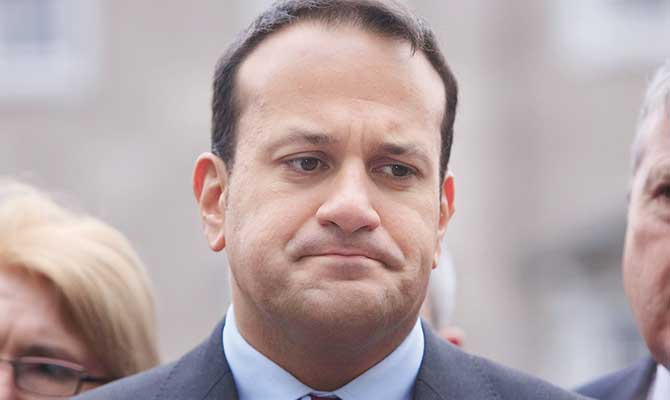 Taoiseach Leo Varadkar has assured the country that "every cliché possible" is being explored ahead of the upcoming final vote – until the next one – on the Brexit deal in Westminster.
"The Irish government has given Theresa May further reassurances that we will come out with the usual stock responses when this vote is inevitably postponed," Mr Varadkar told snoozing hacks at government buildings yesterday. "In addition, we have offered additional clarification on the backstop – ie, that it's currently mired in complete chaos and confusion."
The taoiseach also noted that "nobody will go hungry" as a result of Brexit-related food shortages.
"TDs and senators will still have their noses in the trough," said Vlad. "I have certainly had concerned phone calls from numerous politicians in Leinster House, but I reassured them they'll all retain their enormous expenses, chauffeured cars and pension perks."
---