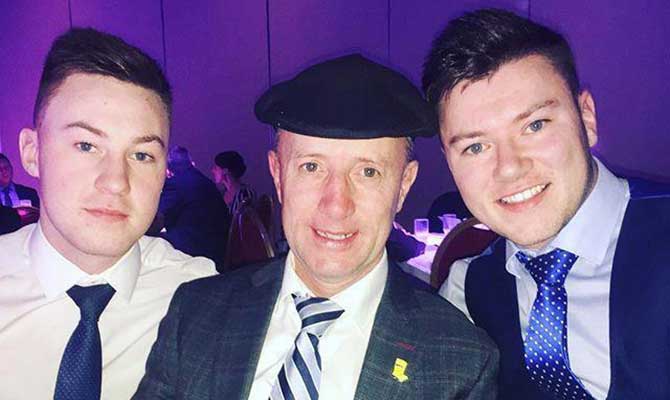 by Our Political Staff Martin Wail
TWO sons of the high-profile Kerry South TD Michael Healy-Rae have issued statements concerning media stories about their father's abusive behaviour in a public place.
For the past seven years, there have been countless newspaper reports detailing the Independent Deputy's antics on the floor of Leinster House. On numerous occasions, Mr Healy-Rae has caused uproar – particularly when launching vicious attacks on Government ministers who oppose his views on climate change, drink-driving laws and the growing problem of rampant rhododendrons.
"It always ceases to amaze me why dis shmart crowd of so-called journalists and proven lawyers above in Dublin be always bothering me fadder," said Jackie Junior yesterday. "He has every right to defend himself agin dese nancy boyos dat have no respect for daycent rural traditions."
Said Michael's younger son, Kevin Junior: "De Healy-Raes has been keeping de country safe an' sound for years, so dey should be allowed to deal wid people in der own way widout de press breathin' down dere necks – do oo know what I mean?"
---