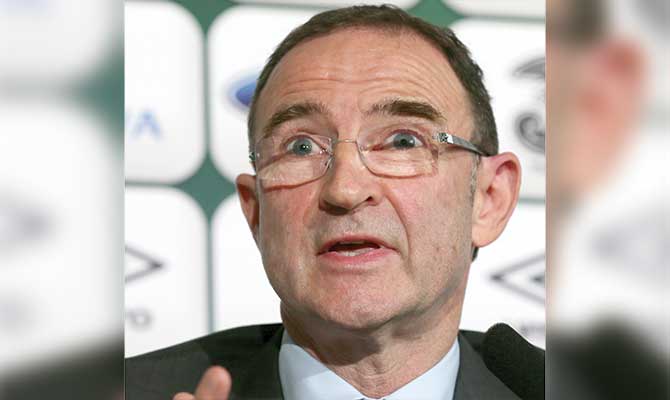 By Dion Fawning of Woe.ie
The English city of Nottingham has been declared a no-fly zone following the appointment of Martin O'Neill as Notts Forest boss. The move has been made in anticipation of the number of balls expected to be launched into the stratosphere as O'Neill's reign commences.
"During O'Neill's spell in charge of Ireland, Dublin became a no-go for aviation," droned a member of the local airport authority. "There was one occasion when Daryl Murphy and Jon Walters were selected in the same team and there were disastrous consequences for the global airline industry."
Meanwhile, a UN peacekeeping group was immediately mobilised last week, when rumours spread that Roy Keane was set to join up with O'Neill again as Forest assistant boss.
"We put the city into lockdown and blockaded prawn sandwich deliveries," said the general heading up the unit. "This was in addition to the APB on Tony O'Donoghue issued following O'Neill's initial appointment."
---