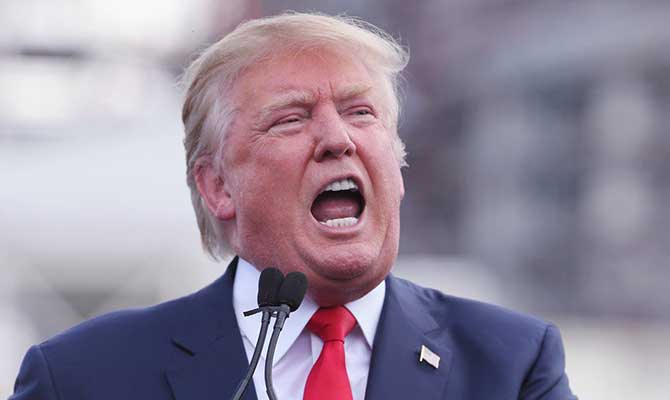 US PRESIDENT Donald Trump has defended his decision to maintain the partial government shutdown and has insisted that his Democratic opponents are to blame.
In a series of executive tweets overnight, the president said: "I am sincerely emproudened to see myself as protectifying a great point of principle here, just like Marvin Luther King had to do during the Alamo crisis. He courageously led his brave redcoats along the Mexican border and refused to surrender to trigger-happy Nazi immigrants. A beautiful thing."
Mr Trump went on to accuse House Speaker Nancy Pelosi of endangering national security: "I have grounded this so-called woman because she is a really bad type of evil witch who is still refusing to hand over the patriotic $6 billion needed to constructify an invisible fence to protect this great country.
"It goes to explain all those angry ladies out there on our all-American streets, so it's actually a lucky thing they were never given the vote – even though many of them are such good pieces of ass."
(That's enough Trump – Ed.)