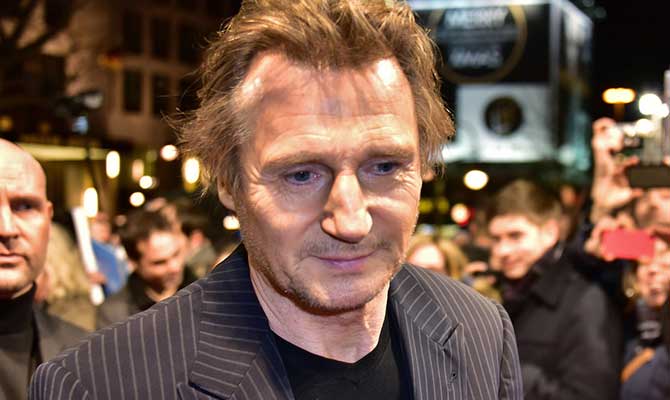 Exclusive to all newspapers
Demands are growing across the real world and in Britain and America for a major investigation into Irish actor Liam Neeson's past. The calls follow suspicions that the deranged thespian may have shot civil rights leader Martin Luther King, poisoned Nelson Mandela and drowned Shirley Bassey before almost certainly strangling Black Beauty and eating the body. (Great start! – Ed).
Or if he didn't actually do these things, he certainly would have, which amounts to the same thing in the minds of all right-thinking people.
We may never know the full horror of what this would-be racist, misogynistic cannibal did as he prowled the streets with his guns and crossbows looking for black victims to set alight. (Shocking stuff! – Ed.)
But we sure as hell can make a good guess at it from this week's gut-wrenching evidence and graphic social media testimony.
It's sickening to think that this monster, who we now know liked to act out violent fantasies on film (I actually threw up at Excalibur! – Ed.) and caused riots all across Brixton just because a black woman wouldn't give up her seat to him on a bus… (That's enough Neeson – Ed.)