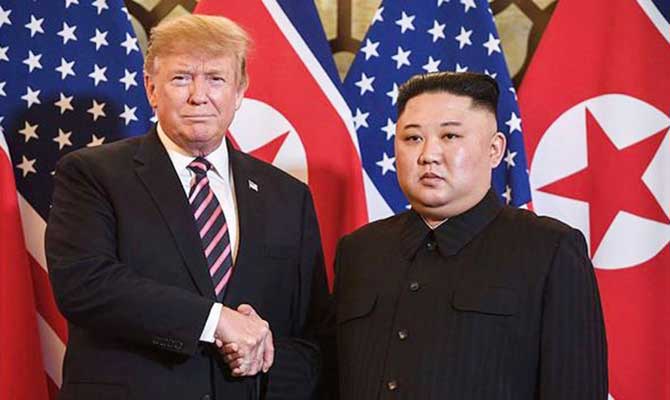 by Our Diplomatic Staff Hans Shake
FOLLOWING the latest summit between Donald Trump and Kim Jong Un, the North Korean leader declared the meeting a success.
Before returning by train to Pyongyang, Mr Jong Un told reporters: "The American dotard is a power-mad despot. We speak the same language, so everything went exactly to plan during our three-minute photo shoot. The only slight problem was when he mistook me for a short-order commis chef and insisted I get back to the kitchen."
The US president said he had thoroughly enjoyed visiting Hanoi and played golf all the time. Speaking through an interpreter, Trump expressed his satisfaction about the progress between the States and Northside Korea.
"I have a lot of experience signing awesome agreements with troublesome foreigners – but these were usually pre-nups," said Trump. "As for Kimmy, who wouldn't be impressed by such a narcissistic megalomaniac? I mean, this bozo's a really horrible dictator with ridiculous hair – what's not to like?"
---