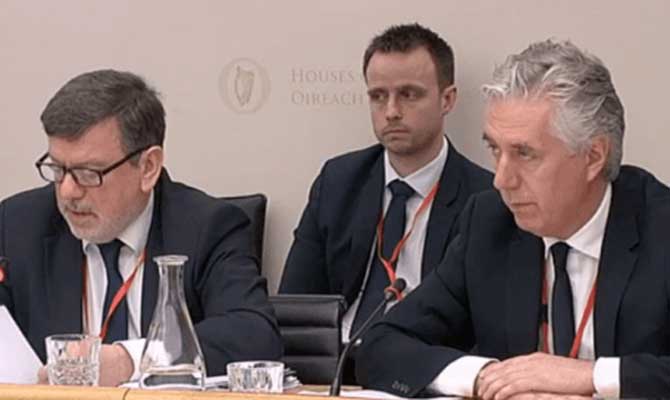 FAI supremo (at time of writing) John Delaney has announced that he has single-handedly secured a new sponsorship deal for the embattled organisation.
"Yes," he responded modestly, "entirely through my own example I have been approached by a drinks company to become a brand ambassador for the company's water brand, based purely on my sparkling performance in consuming a whopping six carafes of the stuff at a recent Oirechtas committee hearing."
Unfortunately, Mr Delaney was precluded from announcing the name of the brand, on legal advice.
Meanwhile, the under-fire FAI executive vice-president John Delaney (frequently sworn at but not as yet sworn in) has moved slowly to explain his gaffe at the recent UEFA U17 Euros draw at the Aviva Stadium, when he demonstrated a total lack of understanding of the first official language.
While welcoming guests at the draw, Delaney explained that when he said that 'céad míle fáilte' means "good evening and welcome" what he really meant to say was that it actually means "a hundred thousand euros… sorry… I meant welcomes."
"I understand the Irish language very well: better even than Mick McCarthy. I use Irish all the time. Like at the end of every month when I receive my monthly salary, rent and other expenses from the FAI, I say, 'go raibh maith agaibh'. That means 'Thank you, guys'. So there!"
---
What's in that Black Hole?