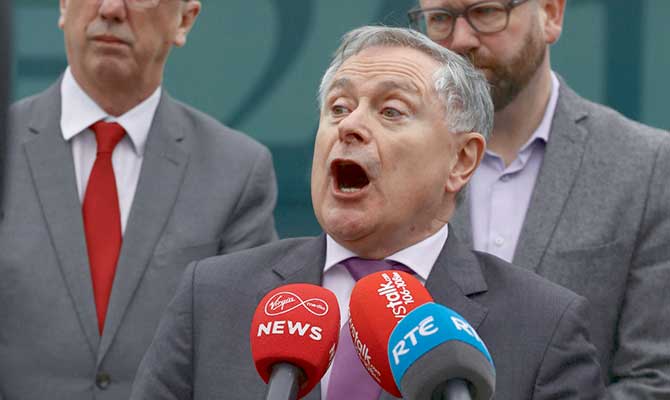 LABOUR leader Brendan Howlin has welcomed the decision by the European Parliament to phase out daylight savings time.
The Wexford TD claimed that not only would it be good for the economy but it could also boost his ailing organisation.
"We in the Labour Party have been trying to turn the clock back for the last eight years but to no avail. No matter what we do we always seem to be going backwards under my leadership," he said.
But the suggestion was immediately shot down by Alan 'AK47' Kelly who branded the scheme as nonsense.
"I'm not a big fan of clocks to be honest. I much prefer timers. Preferably ones that are ticking down or even running out on someone. I have a feeling time will run out on Brendan in late May," the Tipperary politician bellowed.
---