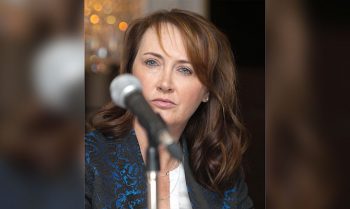 THERE WAS good news for mobile advertising tech businesswoman Triona Mullane last week when she landed a nomination for EY Entrepreneur of the Year award in the emerging category. She may be better known to some as a director of Independent News and Media (INM), whose ties to one Denis O'Brien landed her in the spotlight.
Back in 2014, before whistleblower Robert Pitt was appointed CEO of INM in October that year, Vincent Crowley had been in the hot seat but he had stepped down in May, leaving a hole to be filled until the arrival of Pitt from Tesco. As a result, INM announced on May 19, 2014 that "a sub-committee of the board, consisting of [chairman] Leslie Buckley, Triona Mullane, Allan Marshall and Terry Buckley, will assume responsibility for the management of the group pending the appointment of a new CEO."
This sub-committee was therefore in place for around five months and it was on its watch that the high profile alleged data breach of Indo hacks' emails occurred. There has been no claim whatsoever that the subcommittee members were aware of any breach and the "data interrogation" that was subsequently alleged to have taken place outside the jurisdiction. (The ODCE also claims that the whole process was directed by Leslie Buckley, who denies this, and was paid for by a Denis O'Brien-linked company, Blaydon Ltd, registered in the Isle of Man.)
What is notable about the make-up of the subcommittee that was overseeing management of INM at the time; were the existing or imminent links to DOB and/or financial ties to INM itself. The scarcity of independent non-executives involved in such a sub-committee may not be surprising but oddly they were all deemed to be independent at the time of their appointment.
However, both Mullane and Marshall were subsequently reclassified as non-independent directors in 2017 (while Terry Buckley retained independent status although he sat on the council of patrons of Special Olympics Ireland, chaired by O;Brien). In Mullane's case, it turned out that on October 31, 2014 an O'Brien linked company had invested in her start-up, mAdme Technologies, with the investment held in the name of Isle of Man entity called Jarrahdale Ltd. The latest annual return for mAdme shows Jarrahdale as still holding 2,107,705 shares on March 5 this year.
Today, Mullane is the only member of the subcommittee who is still a member of the INM board (earning €62,000 last year) and the 2018 annual report for INM notes that her company "has received investment from a company introduced by a relation of Mr. Denis O'Brien, INM's largest shareholder, and has business dealings with Digicel Group (of which Mr. O'Brien is the principal shareholder and board member)".
The latest accounts for mAdme, meanwhile, show accumulated losses in the company had reached €6.2m by the end of June last year, following a loss of €1m in the 12 months to that date. It is, however, common for such tech start-ups to incur losses, which are covered by funds raised from investors. Clearly, EY's judging panel was impressed by mAdme's performance.