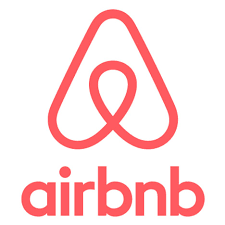 What has been hailed as a 'big win' for Airbnb this week at the European Court of Justice (ECJ) may well spell further discomfort for Ireland. The case, originating with France's hotel federation and taken up by prosecutors, argued that Airbnb should be also bound by regulations governing standards in the accommodation industry.
The country is Airbnb's second-largest market, after the United States, with almost 65,000 listings in Paris alone. The world's most visited city is feeling the effects of short-term letting, where Airbnb is already subject to restrictions similar to those promised by Minister Eoghan Murphy in June.
At Europe's highest court, the company successfully argued that rather than being considered a real estate broker, Airbnb's activities should be regarded as an "information society service" under the terms of the European E-Commerce directive – thus evading France's standards on property management.
Crucially, it is the opinion of the ECJ Advocate General that French law could not apply to the Ringsend-based operation because it is "legislation of a Member State other than the Member State of origin", i.e Ireland. He continues by saying a "Member State which proposes to adopt measures restricting the free movement of information society services originating in another Member State must first notify the Commission of its intention and ask the Member State of origin to take measures in respect of information society services". The French have not taken such measures for now.
Ireland, whose hand is already weakened by the departure of Britain, is facing something of an existential crisis around the EU table as neighbours apply pressure on corporate revenue and data protection. Berlin authorities have also requested that Airbnb and Ireland cooperate with an effort to collect income tax on German properties, which is expected to have implications across the Union.
Airbnb have arranged nearly 70 engagements with every level of Irish government since 2016 with 15 since January this year. Curiously, for a company denying involvement in the property game, Airbnb have made several representations to ministers and officials at the Department of Housing as well as the Oireachtas Committee on Housing, Planning and Local Government (see The Phoenix 5/4/19).