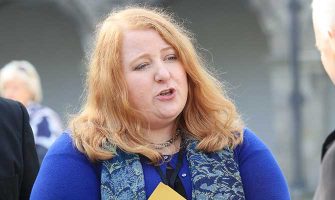 After the local government elections in the north on 2 May, the media north and south for once agreed in their analysis. This was 'new territory'. The 'middle ground' had emerged between the twin orange and green swamps. This was a 'new beginning'. 'New politics' seemed likely to develop. Why? At last, after 50 years, the Alliance party had broken the 10% barrier – just. In fact, the party got 14% in 1977 council elections. It made no difference, nor will it this time.
The fact that the DUP and Sinn Féin together polled 47% and that the UUP and SDLP each polled more than the Alliance party was largely ignored as the dazzled wishful thinkers swooned at Alliance's 11.5%.
Read more in the latest edition of 'Bird's Eye View'.