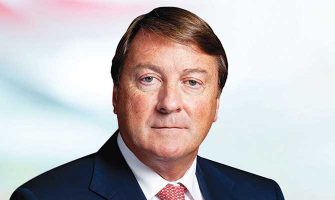 IT'S NOT every day that a €5.5m house goes on the market in Co Dublin, but that is the case with the very private Redwood on Avoca Avenue in Blackrock. This has been the home to top legal eagle Dan Morrissey for 30 years.
Morrissey, partner and head of asset management and investment funds at William Fry solicitors first came to Goldhawk's attention as a backer of Derek Quinlan back in the good old days.
Read more about legal whiz Morrissey in the latest issue.