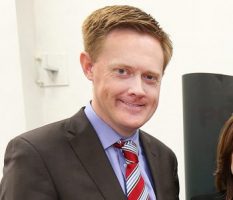 HOW VERY strange are the promotions of Irish Independent editor, Fionnan Sheahan and Sunday Independent editor, Cormac Bourke to the new posts of editor-in-chief, and editor of the Irish and Sunday Indo titles respectively. And what timing, with the titles bestowed on them within two days of the Belgian takeover.
Just under a year ago the Irish Independent gave the official line about "a new group strategy" with the abolition of Stephen Rae's job as editor-in-chief. There followed —within days of Rae's departure — the appointment of Richard McClean in the newly created position of managing director of publishing in Ireland. As the Indo pointed out, the job of editor-in-chief had "been discontinued".
Now, the job of editor-in-chief has been, er, recontinued with Sheahan in position while Bourke has added the daily paper to his Sunday newspaper editorial responsibility. Even more confusingly, the editor-in-chief post was to be replaced by the new post of MD publishing, ie, McClean.
But the latter has now recreated the job he was supposed to replace. And are the statures of the daily and Sunday titles not diminished by grouping them together under one editor — with a group editor on top of this pyramid? Also, there is not even a genuflection to digital in this executive repositioning.
How must the new owners, Mediahuis, feel about this senior editorial reshuffle constructed in the blink of an eye following their announced takeover? Will they regard it as a pre-emptive, defensive manoeuvre by the gents concerned to bolster their position? That's how the hacks at INM see it.