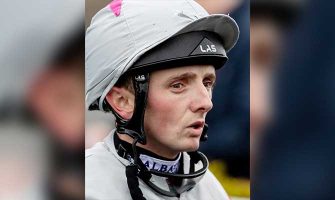 The Irish Horseracing Regulatory Board (IHRB) introduced more stringent whip rules recently and jockeys, especially those riding on the flat have been finding it tough to adapt to the new regime.
Since the first week of April, the maximum number of strikes permitted has been reduced to eight. If a rider exceeds that number, a stewards' enquiry follows, with the stewards given the freedom to either caution or ban a rider, depending on the circumstances and each jockey's record with regard to whip bans.
Continue reading here.