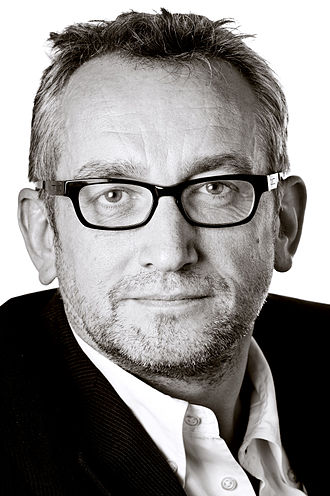 NERVOUS HACKS at Independent House must be wondering what kind of changes the imminent Belgian owners of Independent News and Media have in mind. While the current noises emanating from Mediahuis are soothing, it is clear that any new owner of a media group will bring its own ideas. Interesting then to see that one Peter Vandermeersch, outgoing editor-in-chief of the Mediahuis-owned Dutch newspaper NRC Handelsblad, has taken a very strong interest in Irish journalists.
No sooner had the Mediahuis-INM deal been announced than Van de Man got busy following an array of hacks on Twitter – most of them, naturally, from INM's stable. By Goldhawk's reckoning, the Belgian editor is now following around than 120 Irish hacks of various hues.
While it is not surprising to see the likes of Indo editor Fionnan Sheahan and Sindo editor Cormac Bourke, as well as their many minions, appear on the list, Vandermeersch has also expanded his range to include various other media entities (print, online and broadcasting) and their staff, including the likes of Pat Kenny, Emmet Oliver, Katie Hannon and Róisín Ingle.
And some of the names will be more familiar to Denis O'Brien than most people, including hack Tom Lyons (now of The Currency) who recently put one over on Dinny in the High Court, and Karl Brophy of Red Flag consulting, who is locked in litigation with O'Brien.
If Vandermeersch does end up with some senior role in any new look INM (it had previously been reported that he was heading to NRC's Paris operation), the Belgian high-flyer will be more familiar with little old Ireland than might be expected. His wife, Francine Cunningham – high flying public affairs manager of Brussels-based law firm Bird & Bird – happens to be Irish.