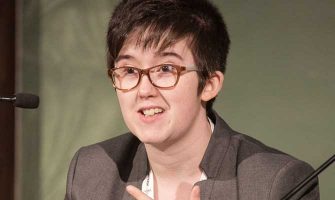 FOOTAGE last month of Saoradh dissident republicans jostling a BBC reporter outside Derry's courthouse received widespread coverage. But more serious stuff involving IRA members past and present has been going on in northern republican areas recently.
Eleven leading members of Saoradh – the political wing of the New IRA, responsible for killing journalist Lyra McKee – were arraigned before a Derry court a fortnight ago on a charge of holding an illegal parade in Derry on Easter Monday 2018. All 11 were convicted, with most attention being focused on key Saoradh figure Thomas Ashe Mellon.
Read more in the latest issue.