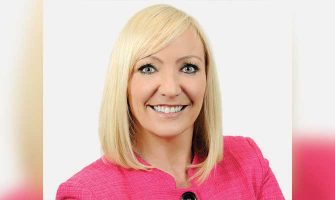 GOVERNMENT'S DECISION to hold off imposing gender quotas at local level has avoided the theatrics and rebellion when they were first introduced ahead of the last general election in 2016.
While some parties on the left have reached a majority of women on the ballot paper, Fine Gael are still keen to point out that with 118 out of just over 400 candidates, they are the party with the most women contesting overall. Even if this still lags below a minimum 30% target the party had set itself.
Maria Walsh's campaign messaging is very much geared toward "empowering the younger generation" with a focus on issues like climate change, mental health, diversity and others intended to appeal to the under 40s. While Walsh promises to be "a candidate for a new Ireland", the old ways continue to persist however.
An interesting one to watch will be the election in Newbridge, where Fiona McLoughlin Healy will be defending her seat as an Independent. The sitting councillor left FG last year after what she describes as "over a year of failed attempts to get the party to address, in any meaningful way, a formal complaint about persistent attempts by FG Party members to silence, harass and undermine me".
McLoughlin Healy spent months attempting to raise what she says were "irregularities and/or improper practice" at Kildare Wicklow Education and Training Board (KWETB) and in Kildare County Council. The concerns met with a cool reception within FG and the councillor found herself being the one sanctioned for "speaking out about the behaviour and actions of one of my fellow councillors".
The KWETB was eventually subject to a stinging report by the Comptroller and Auditor General this year and its offices were visited by gardaí from the National Economic Crime Bureau in January.
That investigation continues. Meanwhile, in place of any FG branding, McLoughlin Healy has put "principles of accountability and transparency" at the centre of her election material.
One person who's had better luck with the party's internal procedures, is former chair of Young Fine Gael, Barry Walsh, who has successfully appealed a decision to suspend him from the party. Walsh is back in the fold after targeting a number of high profile women on social media.
Read about that story here.
Fianna Fáil earned a backwoodsman image following opposition from many backbench TDs to the referendum last year and are also struggling to re-establish themselves among voters, particularly young ones, in Dublin. The party again find themselves bottom of the pile in this election where male candidates are still four to one.