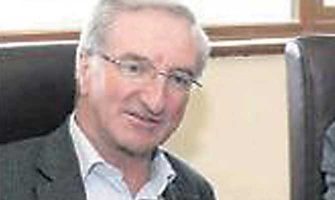 THERE WAS more woe for colourful Wexford solicitor Simon Kennedy in the High Court recently concerning his scrap with a bank over an €800,000 debt. It has been a case of all hands on deck for the former legal eagle since being declared bankrupt in the High Court in 2012 and his suspension from practice by the Law Society as a result.
Kennedy once practised as Simon W Kennedy & Company Solicitors in New Ross and will be familiar to fans of Goldhawk thanks to his various scrapes with the Law Society and assorted creditors.
Read more about Kennedy's 'Battleground' in the latest issue.