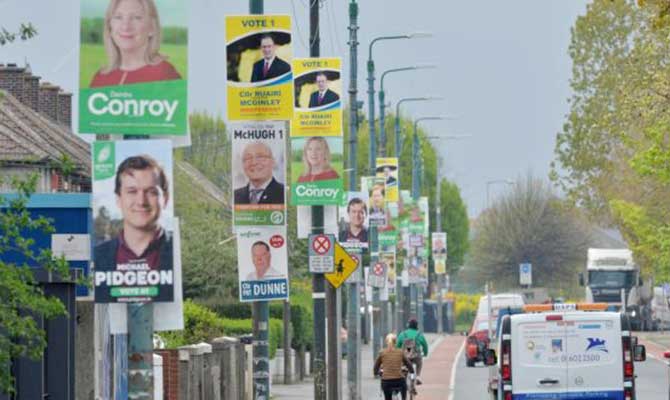 Candidates in this year's local and European elections have claimed that they are using a revolutionary new material on which to print their election posters, leaflets etc.
According to its inventor Mr Phillip 'Philly' Buster, the material, called 'Waffle Board®' is capable of holding huge amounts of information with which to bamboozle (Surely
'educate and inform'? – Ed) the voters.
Waffle Board® is also environmentally friendly and will self-destruct after a pre-determined number of days. And what about the promises contained in all this self-destructing literature? Will they disappear too? "Ah, well, ya know how it is yerself," said Mr Buster.
---