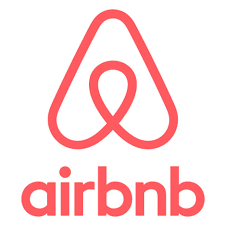 LAST MONTH, minister for housing, Eoghan Murphy, published long awaited draft regulations on short term lettings and Airbnb have been extremely busy lobbying Government in its efforts to fend of any threat.
While representations had, in the main, been handled by the company itself until recently (see here), the company has now drafted in the services of Edelman PR, where Fine Gael's former government press secretary, Feargal Purcell, has been lobbying on their behalf.
Purcell, who served as a senior advisor to Enda Kenny throughout his time as Taoiseach before working for Varadkar until October 2017, has been making phone calls to his former colleague, Jack O'Donnell, at the Department of Housing, so that Minister Murphy may better understand the "Airbnb business model and the unintended consequences that this regulation may have on Airbnb and the Irish tourism industry".
The company has been appealing to 'Airbnb hosts', or landlords, to contact TDs and pass on their concern. There have been several emails to members of the Oireachtas Housing Committee with chairperson, one Maria Bailey, also receiving individual correspondence.
The company also managed to secure a most valuable meeting with Owen Keegan, Dublin City Council's chief executive.
It hasn't all been one way wooing, however. Airbnb were most fortunate to welcome the Minister for Finance himself to a meeting at the company HQ in Ringsend where, once again, their "response to proposed short-term letting regulations" could be outlined.
Airbnb are also advertising for the position of 'community organiser', who will be tasked with supporting "hosts' right to homeshare". Among the job spec, organisers are expected to "activate our community and networks when required and search for ways to cooperate to underline our unique value proposition" and "monitor the online conversations on the issues of our interests and find innovative ways to organise through social media".