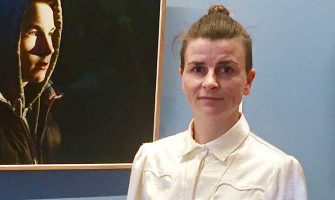 THERE WAS a creditors' meeting held in the offices of Outlook Accounts in Tallaght last week, which featured the winding up of a little-known company called Tabellero Ltd. It had been locked in litigation with members of the mega-wealthy Monahan family, including well-known photographer Yvette Monahan, who was shortlisted for last year's Zurich Portrait Prize at the National Gallery.
In 2018, Yvette and her brother, architect John Monahan, sued Tabellero, seeking repayment of a €2.35m loan. The siblings claimed that, in 2015, they agreed to provide €1.6m and €750,000 respectively. This was to be used by Tabellero to fund a loan to a linked company, Griffin Point Ltd. The latter was to acquire title to a loan that had been advanced in 2006 by Bank of Scotland (Ireland) to the Monahans' mother, Eileen Monahan.
The shares in Griffin Point are held in the names of Tabellero and accountant Robert Becker of Pegasus Corporate Services, which was also wound up earlier this month at a second creditors' meeting, held immediately after the Tabellero gig.
Eileen Monahan (daughter of PV Doyle) received the original BoS(I) loan for a commercial property that formed part of a restructuring of the Monahan family finances.
Eileen is married to legal eagle Ray Monahan, a past president of the Law Society of Ireland. Along with Yvette and John, the other siblings are Appassionata Flowers' owner Ruth Monahan and property developer Neil Monahan. The latter is known to fans of Goldhawk courtesy of some property-related scraps (see The Phoenix, 20/6/14).
According to the Sunday Times Rich List, the wealth of Eileen and family is guesstimated at a healthy €206m. This is based heavily on the 16% stake in Doyle Hotels (Holdings), now held though Denehall Trustee services.
Meanwhile, the two listed nominee directors of Tabellero are Paul McKenna and Hugh McGowan, although the shares are held by Sligo native Martin Doran (now based in D4) – an investment consultant and property developer with ties to one Neil Monahan.
The last accounts filed for the company showed investments of approx €1m and accumulated losses of over €300,000 at the end of August 2017. However, the directors' report – signed off last December – concluded that the company would continue as a going concern for at least 12 months courtesy of "the continued support of its members".
There was also a note referring to the High Court order to pay the Monahans €2.35m, plus legal and interest costs of €67,000.
Yvette Monahan's work was most recently on show at The Invention of Memory exhibition, curated by Julia Gelezova, at Rathfarnham Castle last month. According to the catalogue, the Sligo-based artist's Irish landscape photographs pack quite a punch: "The presented triptychs, these direct screams from the cut land – almost like an open-heart surgery – reveal thousands of years of trauma, colonised, sexual and religious repression, anguish and strain."
Almost as much strain as going to the Four Goldmines trying to get your hand on two million spondoolicks.