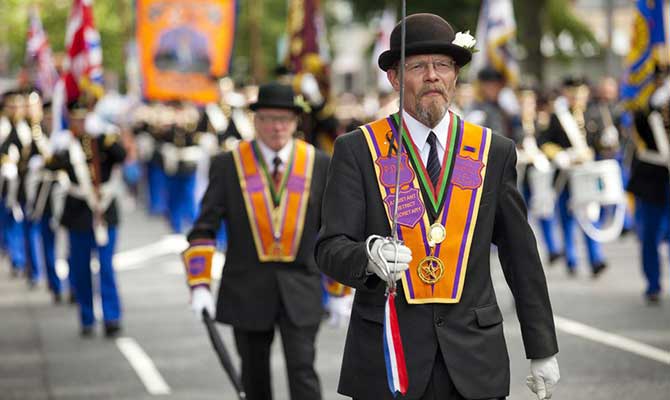 Departing from Tango Avenue, the march will proceed in a God-fearing straight line to Crimson Street, where it will swing right past the third set of police barricades.
It will then trample across the barricaded entrance to Papist Mews, during which the band will strike up 'We are the Champions' by Her Majesty the Queen.
The Order will proceed along Nectarine road past the line of German Shepherds and round the back of Fanta Hall, where a wreath will be laid at the tomb of the Unknown Gurrier.
The march will return by Tangerine Road, pausing to salute the memory of King Billy by the water cannons, before swinging left just before the mounted police outside the No Surrender pub and into Shield & Baton Walk, where the march ends.
We ask that everyone behave in a peaceful fashion throughout and that an enjoyable day is had by all in this era of mutual trust and free expression for the province.
---