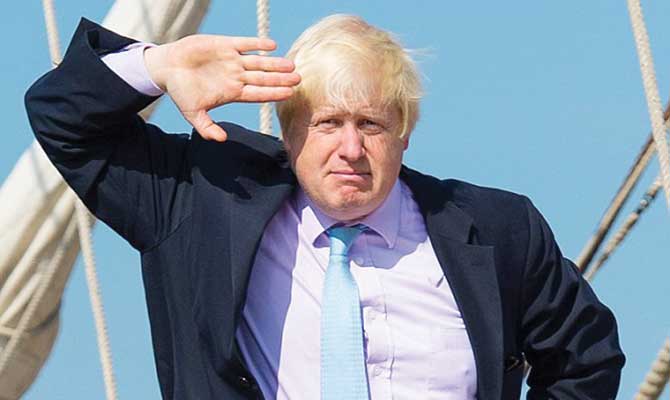 Britain's new PM tells it like it isn't
Bozza here! Just reminding you what a totally top-notch job I'm making of this whole Prime Minister thingy. Well, it wouldn't actually be ultra-hard after Mrs Mayhem's totally shambolic efforts.
Anyway, you know, I'm not one for blowing my own trumpet, but yours truly has certainly hit the terra cotta running by suspending all those MP oiks and completely outsmarting the groaners and remoaners who say the Bozmeister isn't up to the mark at handling things.
What utter piffle! I've already told our awkward chums in Euroland that I'm willing to solve the border backstop mix-up pronto. Simply make Varadkar and Co a decent offer to buy Ireland and take it off their hands for good – just like old Trumpy's trying to do with Greenland.
Meanwhile, I've put democracy on hold until I've done what has to be done to get this bally Brexit business sorted and then everyone can have it back again afterwards. You can't say fairer than that.
So let's be clear – it's time to do things my way. Parliament going to vote against me? Kapow! No more Parliament! Solution or what?
Which means that BoJo and Carrie can enjoy a quiet night in with no nonsense – and definitely no blazing rows – before watching a good old Churchill doc and a quick spot of rumpy. Toodle pip!