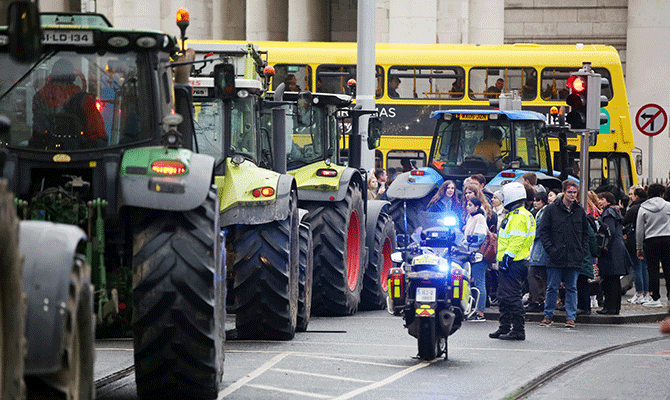 Farmers have vowed to bring their protests against the "murder of rural Ireland" to a new level of threat. Until beef prices increase, they will "refuse to pull into the side no matter how many cars are behind the tractor".
Every year dozens of drivers emerge after being stuck for weeks behind tractors and high loaders.
The move is certain to see thousands of motorists travelling at 25kph and unable to overtake for days on end as farmers, some pulling trailers with sheepdogs running alongside, hog the middle of the road.
"There will be no more hugging the hedges or pulling in tight at the top of the junction by the old water pump," warned one raging beef supplier. "I'd advise every driver to bring a flask of tay, a tray of sandwiches and a pair of pyjamas."