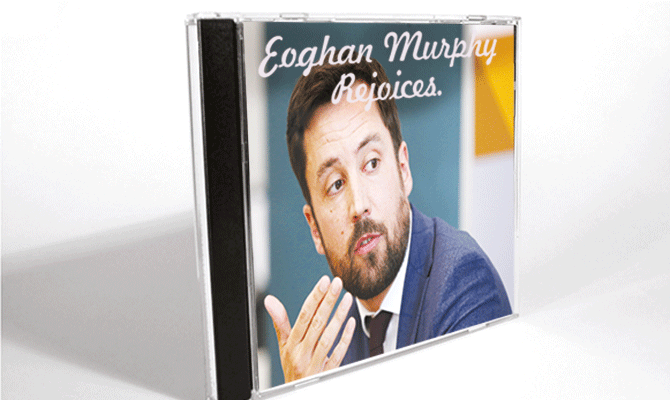 To commemorate the recently successful vote of confidence in his work, Minister Eoghan Murphy is delighted to release this celebratory CD of his favourite festive numbers (though not including 10,417 and rising) as he refuses to change his tune.
Happy Christmas (Voting's Over)
Fairytale of New Houses
Rudolph the Red-Faced Minister
I'll be Home(less) for Christmas
Merry Crisis Everyone
It's Beginning to Look a Lot Like Useless
Available online at www.hohohomeless.ie or at most hotels and hostels. Cost: €150m a year.